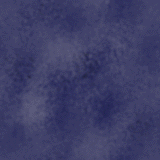 GEORGES LENTZ - composer / sound artist



Return to
Monh
El Greco's 'Angelic Concert'




(Oil on canvas, 115 x 217 cm - National Gallery, Athens)


The painting 'Angelic Concert' (ca. 1610) by the Greek-Spanish artist El Greco (1541-1614). The dark, threatening atmosphere of this painting was an inspiration behind Georges Lentz' composition for viola, orchestra and electronics, 'Monh' (2001-2005).